Applicability of the Standards of Business Conduct
---
The Standards of Business Conduct applies to all employees of McDonald's Corporation and McDonald's majority-owned subsidiaries. McDonald's employees must also abide by local laws and other policies. Members of McDonald's Board of Directors who are not McDonald's employees must abide by the Code of Conduct for the Board of Directors.
Our business partners are held to high standards and are expected to follow all applicable laws and regulations, including laws regarding human rights, dignity and respect, workplace safety and worker compensation and treatment. However, the Standards of Business Conduct does not apply to owner/operators, developmental licensees, joint venture partners or suppliers. 
The Standards of Business Conduct is periodically updated when necessary or required by law. Review the Standards of Business Conduct regularly for the latest information.
Waivers of the Standards of Business Conduct for executive officers must be approved by the Audit Committee of the Board of Directors and disclosed promptly as required by law.
Employee and Supervisor Responsibilities
---
All McDonald's employees must:
Know and follow the Standards of Business Conduct
Support McDonald's values
Work for the long-term benefit of McDonald's
Hold high standards of fairness, honesty and integrity
Never seek personal gain or favor for friends or family
If you are unclear of your responsibilities or how the Standards of Business Conduct affects your role, contact the Legal Department for guidance. 
Anyone who violates the law or the Standards of Business Conduct may be disciplined including termination.
Supervisors who manage others are in positions of trust and influence. They also have special responsibilities under the Standards of Business Conduct to maintain an ethical work environment and lead by example. If you supervise employees, you must ensure your direct reports know and follow the Standards of Business Conduct and complete the annual Standards of Business Conduct Certification and other related trainings and disclosures.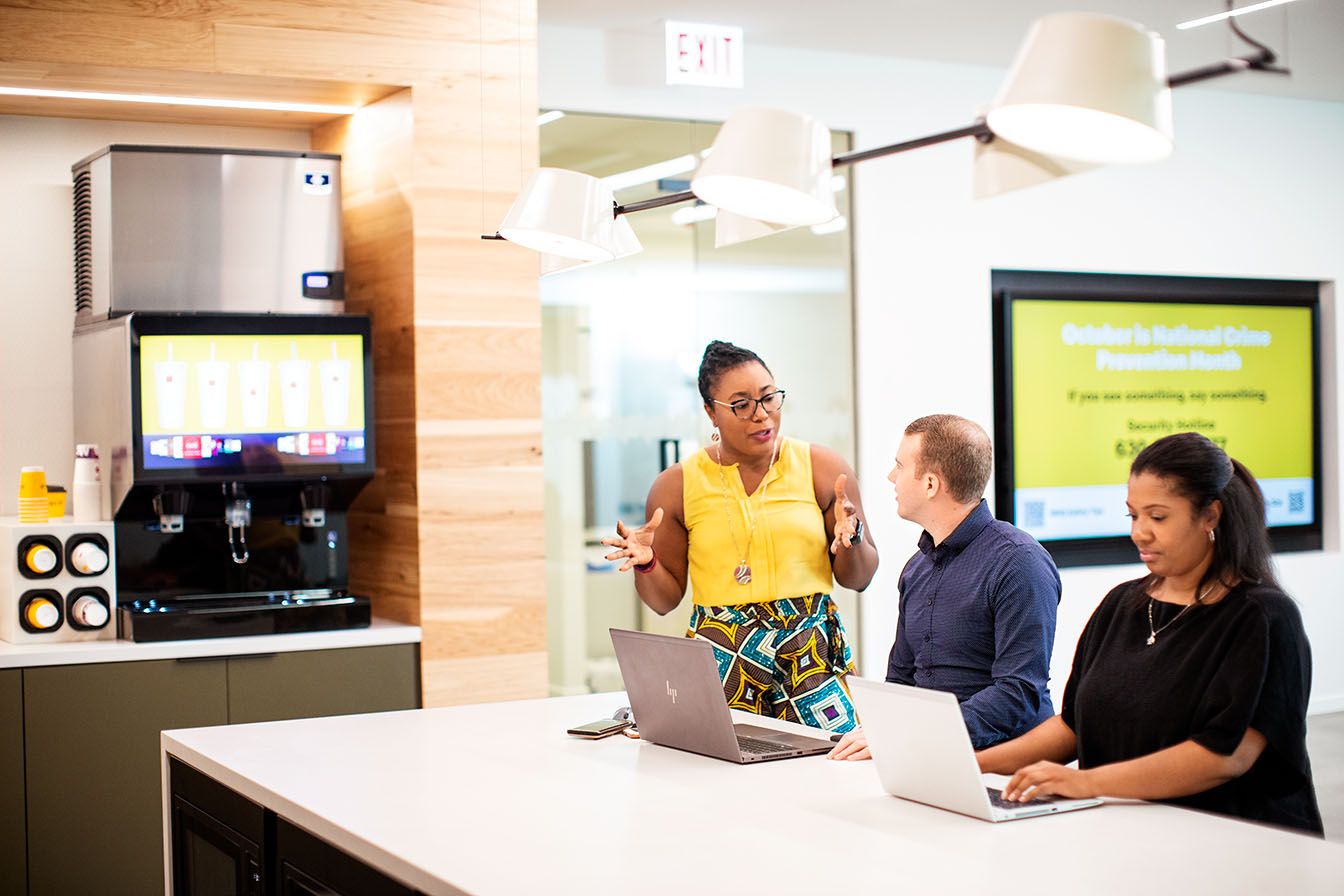 Letter and Spirit of the Law
---
All of us must follow the letter and spirit of the law everywhere McDonald's does business. This also applies to others who work on McDonald's behalf. If you are unsure whether something is legal, contact the Legal Department for guidance. 
Making a Report
---
If you become aware of a violation of the Standards of Business Conduct, you must report this information immediately.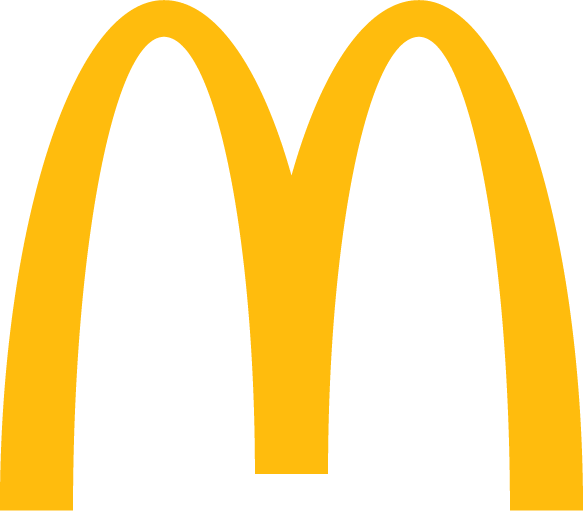 McDonald's provides several resources to speak up:
Business Integrity (option to report anonymously, where allowed by law)
Global Compliance
A member of your market Legal team
Your HR Business Partner
HR Consulting (U.S. only)
Speak Up to HR/People Place (U.S. only)
 
Use the resource you are most comfortable with. Regardless of which you choose, your report will be taken seriously and handled by the appropriate team.
Business Integrity
---
The Global Compliance Office manages Business Integrity reporting.
Business Integrity is available 24 hours a day, seven days a week and offers employees several ways to report:
Postal mail - Global Compliance Office

110 N. Carpenter St. Chicago, IL 60607-2101

Business Integrity hotline - 1-800-261-9827 (U.S. only)
*U.S. customers can submit concerns online or contact Customer Care Hotline at 1-800-244-6227.
International customers should visit the directory of international McDonald's. The appropriate contact information is located at the bottom of each site.
If you are involved in an investigation, you must:
Keep any information shared with you confidential, unless making a report to a government authority as a whistleblower or as otherwise protected by law
Cooperate fully with the investigation team throughout the investigation and disclose all relevant information
Not interfere or falsify information. Doing so could result in disciplinary action or termination
Protection Against Retaliation
---
McDonald's does not tolerate any form of retaliation.
If you make a report through one of McDonald's resources or you are part of an investigation, you are protected from retaliation. If you know or suspect that retaliation has occurred, report this immediately through one of McDonald's reporting channels.
Employees making a report to a government authority are also protected from retaliation.
Diversity, Equity and Inclusion
---
McDonald's welcomes and celebrates difference and understands that rather than hear that we care about diversity, equity and inclusion, our communities need to experience it. McDonald's is committed to a diverse, equitable and inclusive environment for all. This includes respecting, valuing and learning from the unique characteristics and perspectives of each other and our franchisees, business partners and customers, including those from underrepresented groups. McDonald's does this by striving to:
Represent the diverse communities in which we operate
Accelerate cultures of inclusion and belonging
Dismantle barriers to economic opportunity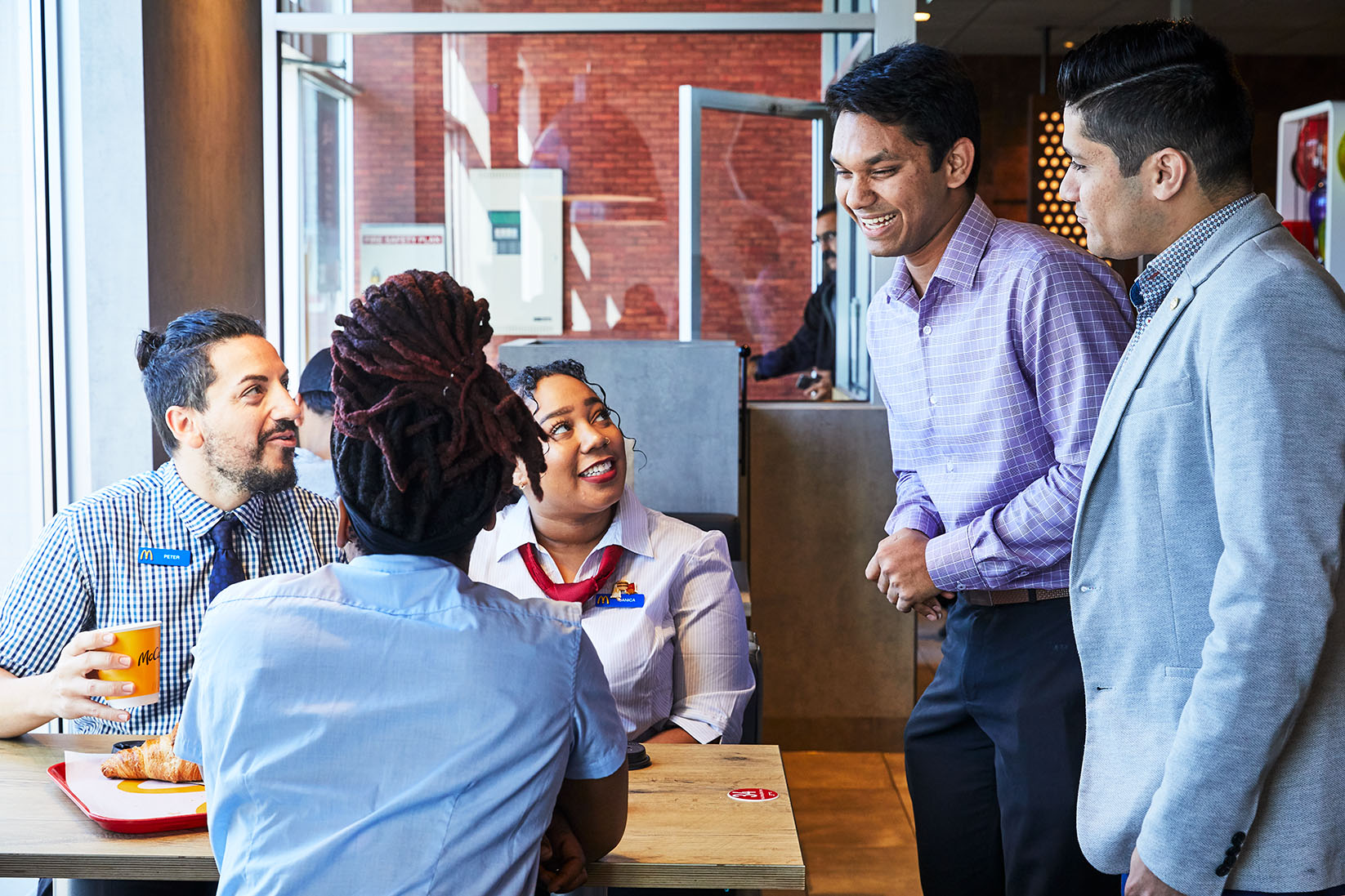 Individuals from all backgrounds are welcomed and equal treatment and consideration is given to employees, applicants and business partners without regard to race, color, religion, sex, age, national origin, citizenship status, disability, sexual orientation, military status, veteran status, gender identity and expression, genetic information or any other basis protected by law.
Human Rights
---
Our commitment to human rights includes fostering safe and inclusive workplaces that respect the rights of McDonald's employees, suppliers and other business partners. For example: 
Freedom from slavery and child labor
Freedom to associate (or not associate) 
Equal treatment and opportunity
A safe and healthy workplace
Freedom from discrimination and harassment